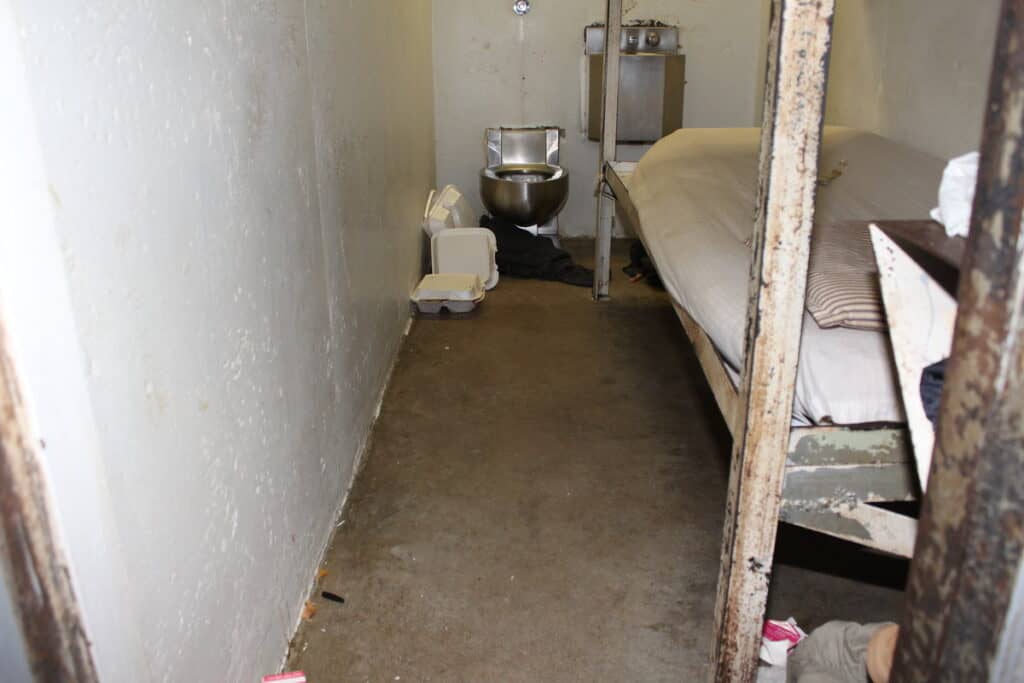 Update 5/28/20: IDOC has continued small numbers of early releases. We are providing updated early and total release information here.
Thank you, Governor JB Pritzker and the Illinois Department of Corrections (IDOC), for releasing as many as 848 people early during the first eight weeks of this COVID-19 pandemic. (It's possible some of the people included in that figure served their entire sentences.) We analyzed data provided to the public by IDOC, nearly 44 percent of those released were within weeks of their out dates, and another 20 percent were within one or two months of their out dates. Thirty percent were serving time for the lowest level of felonies, Class 4, and an additional 30 percent were serving time for Class 3 felonies, the second lowest level in Illinois's criminal code. (Again, some of these people may have served their full sentences.)
In addition to early releases for low-level felonies, Governor Pritzker commuted the sentences of approximately 20 individuals after recommendations from the Illinois Prisoner Review Board (PRB). Clemency is a rigorous process, and prosecutors and victims' families are given the opportunity to challenge each clemency request. Clemency and other early release mechanisms became confused in public discourse this week due to the release of a series of inaccurate stories in local media outlets.
Early releases during this pandemic are critical because of the contagious and widespread nature of the virus. As Governor Pritzker and Illinois Department of Public Health Director Dr. Ngozi Ezike have both noted at their daily press conferences, congregate settings, including correctional facilities, are uniquely vulnerable to the virus. Before COVID-19 struck, Illinois's prisons were operating under a consent decree for providing inadequate healthcare, which gives the state even more motivation to reduce facility populations and relieve stress on medical resources.
Recent reports in multiple media outlets across Illinois have erroneously attributed 4,000 IDOC releases to COVID-19. The number seems to be derived from a list posted on the IDOC website of all releases from March 1 to April 30. Our analysis, along with consistent public statements from IDOC, shows clearly that more than 3,100 of those individuals were released on their anticipated exit date after serving their entire sentences. The remaining 848 individuals were released early. Sixty-five percent of these people had fewer than 2 months remaining on their sentences, and many had just weeks remaining. These people were released early through one of the mechanisms that have long been available to IDOC officials who would like to reduce sentences based on behavior or merit. The mechanisms are Earned Sentence Credit or Supplemental Sentence Credit, both of which allow IDOC to award up to 180 days of credit toward early release; and Meritorious Good Time, a program which was suspended in 2009 but through which people sentenced before its cancellation still receive their previously awarded sentence credits. Some of those released will continue to be supervised by IDOC via electronic monitoring.
Restore Justice analyzed the data made available to the public by IDOC. While we'll continue to review the information, here's what we have found thus far about those released through the Earned Sentence Credit, Supplemental Sentence Credit, and Meritorious Good Time programs.
60% of the 848 people released early were serving time for Class 4 or Class 3 Felonies. Class 4 is the least serious of felonies in the State of Illinois and includes theft and drug possession. Class 3 is the second least serious of Illinois's felonies.

65% of 848 people released early had less than two months left on their sentences. Of those people, more than 44 percent had less than one month left on their sentences.

Of the 848 early releases, 173 are from Stateville Correctional Center. Stateville has had a deadly COVID-19 outbreak, killing incarcerated people and sickening prison staff.

The second largest number of releases came from Decatur Correctional Center, a women's facility. This follows Governor Pritzker's pledge to release pregnant women and mothers.
A small number of State's Attorneys, state representatives, and news outlets have also made a significant and misleading mistake by conflating clemency, a process in which the governor can commute a person's sentence or issue a pardon, with other forms of early release. To the best of our knowledge, only 20 people have received clemency from Governor Pritzker, and all of those had their sentences commuted (meaning the Governor did not issue a pardon, but rather amended their sentence to match the time they have already served). The PRB manages the clemency process. An incarcerated person submits an extensive written application, and the PRB then reviews those files, letters, and other documentation. There are always public hearings as part of this process, and victims are notified. Victims and the local prosecutor have the opportunity to challenge a clemency at the hearing or in writing.
This minority of lawmakers and news outlets represent an outsized share of critique of prison releases in both Illinois and the United States. Recall that the United States incarcerates more citizens per capita than any other nation in the world at any time in history. In Illinois, more than 36,000 people are confined in our prisons, not including jails, in large part because of ineffective "tough on crime" legislation dating back to the 1970s and 1990s. Nearly 20 percent of the people currently incarcerated are elderly, and many others are sick and disabled. Outside of clemency, these individuals get little to no opportunity for early release since our state eliminated parole opportunities in 1978 and added sentencing enhancements over decades. While the legislature and recent governors have started to roll back these inhumane, failed policies, the solutions are not applied retroactively, leaving a segment of the prison population to serve a disproportionate number of years behind bars because their offense deems them as violent, their sentences are extreme, and there is no consistent mechanism for release..
While it may seem logical to label people as violent based on the crimes for which they were convicted, our state's overly broad accountability and felony-murder laws have placed swathes of "violent offender" labels on people who didn't commit, didn't plan to commit, and/or weren't present for the actual violent offenses. We know these laws are often used to hold women responsible for their partner's crimes, just as we know many of the women who've been convicted of murder killed an abusive partner. Furthermore, we sit in the "False Confession Capital"of the nation in Cook County. Courts have spent the past decade working in earnest to undo previous decades of wrongful convictions. And, we also know that many of them were children or young adults when convicted. They've since matured, grown, and changed. Who among us wants to be remembered solely for the worst thing we've ever done? People who serve extreme sentences beginning in their youth or teen years have virtually non-existent recidivism rates.
Governor Pritzker has begun the important process of granting clemencies when appropriate, and more notably, has begun a careful process of early release for lower-level offenses using existing legal mechanisms. He should be applauded for reminding all stakeholders in the criminal legal system that those who are incarcerated must be treated with humanity and dignity. We ask him to stay the course; his administration must continue to release people safely, which in turn protects incarcerated people, prison staff, local medical workers, and the communities that house prisons.
During times of uncertainty and fear, we should be able to rely on elected officials and local media outlets to do their best to report and analyze the facts. No one is perfect. But recent distortions and conflations have increased fear, exacerbated uncertainty, and created pressure to change course based on that fear. Governor Pritzker and IDOC did the right thing in sharing detailed information about the releases, including the 3,100 people who served their entire sentences. Members of the media and those with political agendas are reckless in using that transparency to mislead the public. We can and must do better.
*The early release list provided by IDOC could include people who served their full sentences.