Convicted by Accountability and Felony Murder
Winston McIntyre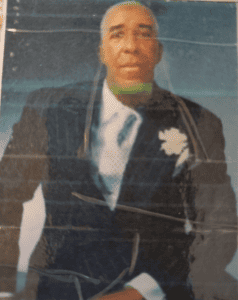 In 1987, Winston McIntyre received a sentence of natural life in prison after being convicted of murder and armed robbery. He was just 24 years old.
Winston received this condemnation to die behind bars for a crime he did not actually commit; he was not even at the scene of the crime, which officials acknowledged in court. "The court said that I was being used by my co-defendant," Winston explained. "The court knew and very well understood that I didn't knowingly play a part in this crime."
Yet, the State put Winston through a death penalty hearing and ultimately gave him that life sentence. "My case is clearly one that represents an unjust system," Winston said.
This conviction is a result of Illinois's law of accountability, which allows people to be charged and convicted of a crime they did not plan, agree, intend to commit, or commit. People can be convicted even if they were not at the scene (The accountability law is related to felony murder, which lawmakers amended in 2021).
Before his incarceration, Winston dropped out of high school to help provide for his mother and his four siblings. In prison, he received his high school diploma and college credit. He studied reading and creative writing at Menard Correctional Center—until the prison stopped providing such opportunities. After the educational programs were removed, Winston sought out correspondence programs he could do on his own. He has also encouraged and helped other people obtain their GEDs. Additionally, Winston has completed multiple religious programs and worked throughout his years in prison.
These accomplishments reflect Winston's drive and commitment to bettering himself. When he arrived in prison, he sought to "find God and His Son, Jesus Christ as (his) Lord and Savior," and seek "forgiveness and become a better man and person."
Winston has now been in prison for more than 33 years. He hopes to one day live outside of prison as a free man. However, Illinois abolished parole in 1978 so there are few avenues for his release. It would take a gubernatorial clemency or judicial resentencing, both of which are not easy pathways; Winston has been denied clemency multiple times since 2010. Still, he continues to remain positive. "I'm always faithful and hopeful for tomorrow," he said.