Convicted by Accountability and Felony Murder
Jason Foster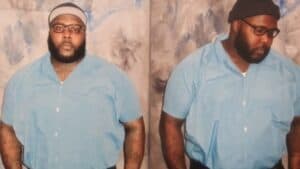 Soon, the law may prevent someone in Jason Foster's position from being charged with murder. But Jason and those already serving extreme prison sentences won't benefit.
In January 2021, Illinois lawmakers passed extensive, multi-faceted legislation to address some of the most devastating, racially unjust practices that plague communities. Among its provisions, House Bill 3653, Senate Amendment 2 amends Illinois' felony-murder law. It will likely prevent people from being charged with murder when a third-party kills their co-defendants; it should prevent people in Jason's shoes from being charged with murder.
But, this part of the bill, like most sentencing reform legislation in Illinois, isn't retroactive.
In 2010, Jason and his friends attempted to rob a pawn shop, Jason explained. An employee shot and killed Jason's friend. Because Jason took part in the robbery, Illinois law allowed prosecutors to charge him with felony-murder for his friend's death. A felony-murder conviction carries the same sentencing range as all first-degree murder convictions, a minimum of 20 years and a maximum of natural life in prison without the possibility of parole.
Like many young people facing decades in prison, Jason pleaded guilty and received a 20-year sentence. He has another 10 years left to serve. "Unfortunately, my friend's life was taken, and, in a sense, so was mine. I've hurt, I've grieved, and I've mourned along with our families," Jason said.
"I understand my actions and I'm not proud of them; in fact, I'm ashamed that I was easily influenced to make a poor decision that caused me to lose a friend and 10+ years of my life. I acknowledge my wrongdoings and sincerely apologize for my part in this," Jason said. "(Still), it's sad to know that even though I wasn't responsible for my friend's murder, I am held liable for it. I have been sentenced as if I actually committed a murder. The consequences are way too harsh and unjust!"
While in prison, Jason has sought every opportunity to better himself. He completed college courses in business. He obtained certifications in life skills courses. He consistently works and plays sports. "I use this time wisely to better myself as I look forward soon to reentering the world as a new man," Jason said.